🐧 HAPPY FEET🐧 : Exploring the Joy of Pedicures and Foot Care Tips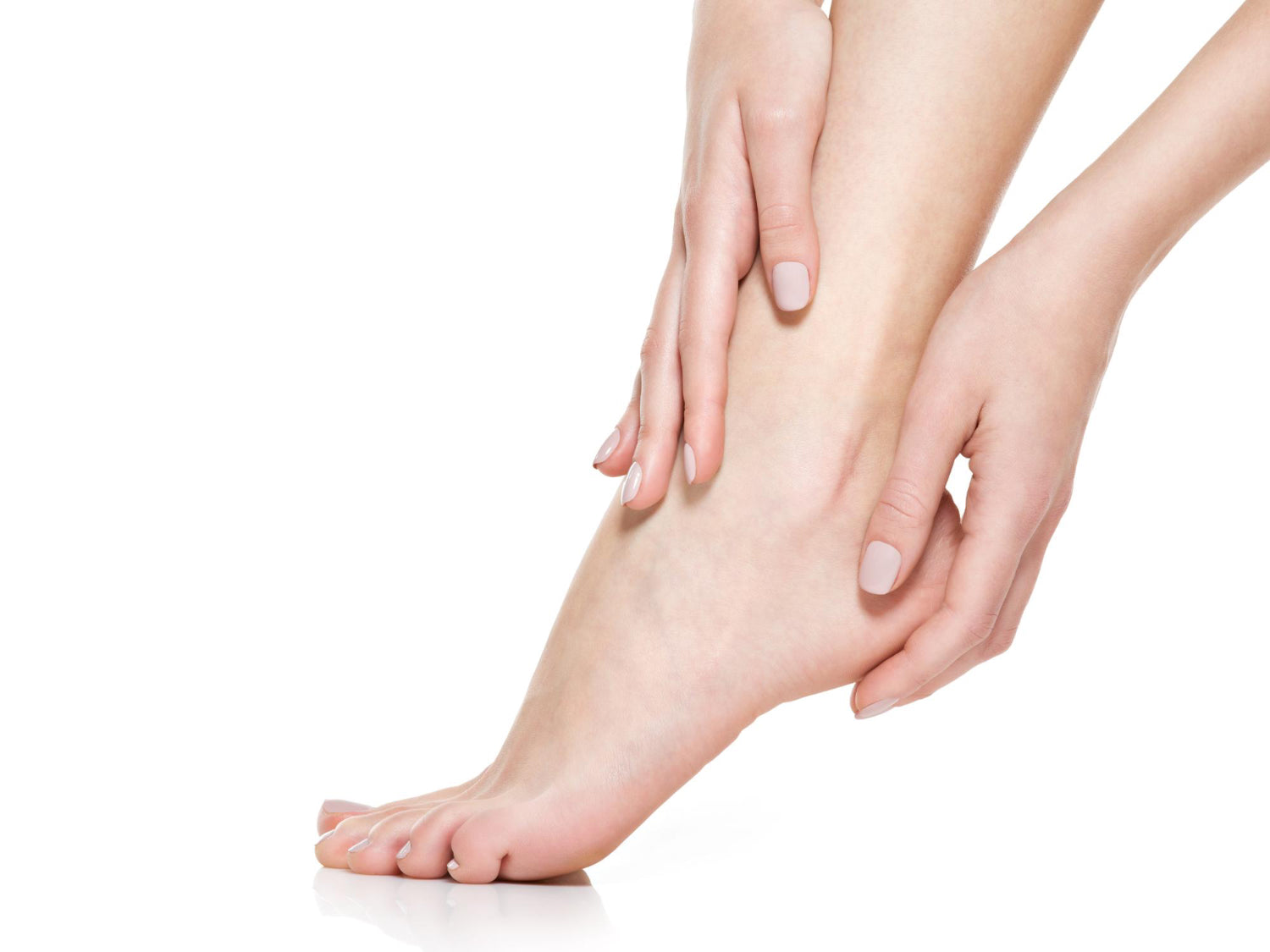 Image by valuavitaly on Freepik
Welcome to our blog. We invite you to immerse yourself in the realm of pedicures and foot care. It is vital to have healthy feet because they are the foundation of our body. Our feet carry us through life, suffering many steps along the way. Now is the time to nurture and care for them! You've come to the perfect spot if you're a pedicure enthusiast looking for trends and methods or want to enhance your feet' health and aesthetics. In this blog, we will cover everything from nail care tips to fundamental foot care practices like moisturizing, exfoliating, and preserving general foot health to gorgeous pedicure styles and designs. Prepare to embark on an adventure that will leave your feet looking and feeling great!
FOOT CARE TIPS
Maintain Good Foot Hygiene
 We cannot emphasize enough how important maintaining good foot hygiene is. Clean your feet regularly! This is the simplest and most fundamental step you can take to take care of your feet. Keeping your feet's cleanliness and pampering them will surely be a breeze with these steps.
Wash your feet every day. Keep in mind that lukewarm water is your best bet! Using hot or cold water should be avoided since it can damage your skin. 

Spend a minute scrubbing your feet. Use mild soap and a soft washcloth or sponge while you give your feet a thorough wash. 

Before putting on socks and shoes, give your feet a good rinse and be sure to pat them fully dry. 
Moisturize Your Feet At Night
After a long and exhausting day, your feet deserve some extra attention. Remember to take care of them when you do your nighttime skincare routine. The same amount of love must be given to your feet as you do to the rest of your body! Keeping your feet moisturized every night will make them soft and healthy. Applying lotion, cream, or petroleum jelly will help prevent itching and dry skin! If your heels are cracked, apply a combination of coconut oil, sesame oil, and castor oil before you hit the sack. By doing this, you will create a sealing barrier, locking in the moisture your feet need to repair themselves. However, be careful not to apply any cream or oil between your toes as fungi and bacteria might grow there. We definitely don't want that! 
Wear Sunscreen
Sunscreen plays a vital role in caring for our feet by keeping them safe and healthy under the sun. It's not just about preventing sunburn. Applying a generous amount of sunscreen helps reduce the risk of skin cancer, maintains youthful-looking skin, guard against allergic reactions, and promotes an even skin tone. So, remember to generously lather sunscreen with a high SPF on all areas of your feet, including those sneaky spaces between your toes. Doing so will give your feet the love and protection they deserve for a happier, sun-safe experience!
Get the right support and wear comfy footwear
Wearing supportive and comfy footwear is essential for happy feet! When you choose shoes that provide the right support and comfort, you can prevent foot problems and enjoy a pain-free experience. Look for shoes with cushioning, arch support, and a good fit. Remember to consider using orthotic inserts or custom-made insoles for added support. Taking care of your feet with the right footwear makes a big difference in your foot health, comfort, and mobility.
Get your feet pampered with a proper foot massage
Give yourself the gift of a soothing foot massage and indulge your feet in some well-deserved pampering. A foot massage offers numerous benefits, including relaxation, stress relief, improved circulation, and relief from aches and pains. You can use your hands, a massage ball, or even a foot spa to provide gentle pressure and knead away tension. Remember to apply some moisturizer or oil for added nourishment. Take a moment to unwind, release the day's stress, and let your feet bask in the bliss of a rejuvenating foot massage. Your feet will thank you for the pampering!
Exfoliate and Smooth It Out 
Treat your feet to something special. Spend a little extra time pampering your feet by getting a foot scrub! A foot scrub is a treatment that involves exfoliating the feet with soap and pumice stone. Others prefer to use scrubs made from oil, Epsom salt, sugar, oatmeal, or coffee grounds. Indulging in a foot scrub reaps a lot of benefits! Besides making your feet look and feel amazing, it boosts blood circulation, relieves stress, and soothes those tired muscles. Getting your feet exfoliated also improves their appearance as it helps reduce calluses, dead skin cells, and dirt. Additionally, a good scrub helps reduce dryness and other foot problems, such as athlete's foot. So what are you waiting for? Give your feet some TLC! 
Keep your toenails short and trimmed regularly. 
Don't neglect your toenails—they deserve some attention too! Remember to trim your nails carefully and regularly to keep them neat and healthy. If you cut your nails incorrectly, it can lead to ingrown toenails, cuts on your skin, and even the spread of fungus. To properly cut your toenails, cut straight across the nail and use the right tools. Nail clippers or pedicure scissors are your best bets. Make sure to use tools that are appropriate to the thickness of your nails. After cutting, follow through with a nail file to achieve that desired shape. Don't forget to clean those tools between uses thoroughly. 
After giving your toenails that well-deserved trim, you're all set! Step out with confidence and show off those gorgeous and well-groomed feet!
PEDICURE WRAPS
If you feel like adding color and style to those freshly cleaned toenails, then we've got you covered! Enhance the beauty of your nails with our fabulous Lily and Fox pedicure collection! Not only do our wraps add a touch of flair to your toes, but they also protect your nails from everyday wear and tear. Oh, did I mention they're easy to apply too!! Feel free to check out our wide selection of pedicure sets on our site. 
I'm sure you'll find something you like. With well-groomed feet, you can step out with confidence and flaunt those stunning toenails in style! 
Here are some of our pedicure wraps, confidently worn by some of our stylish and amazing customers! 
Just by the name itself, you will know right away how fun wearing these pedi wraps will be! Disco Ball, one of our customer's favorites, will give you the vibe of a fantastic 90s disco groove. If you are into dancing or just a fun person who loves to sway in general, then this set is perfect for you. Hit the moves as you slay on the dance floor with Disco Ball!
How fun could it be to live in her world? Golden Pur-fection, just like the previous set, will entice anyone who witnesses its beauty! This remarkable design features a combination of gorgeous glittery solid pink wraps with a peculiar twist brought by the leopard prints. Ready yourself to be in some fun action with Golden Pur-fection.
Play That Funky Music and let the drums roll as she struts on the dancefloor! This amusing blue pedicure wrap, topped with colorful glitters, will surely be alluring as you leave a striking impression. We recommend wearing it in the comfort of your home or even the sunny outdoors. Basically, anywhere! Prepare your confidence in public as you Play That Funky Music!
We're all Queens in our own little ways! Feisty with an attitude, she is the queen of her world. As you walk with the Queen of the Jungle on your toenails, you won't help but feel as if you're indeed the Queen of the Jungle. This mani-pedi combo will reveal your exotic side as you capture the attention of many. You'll surely never bungle as you wear Queen of the Jungle!
PEDICURES FOR THE YOUNG ONES
Pedicures aren't just reserved for adults seeking a moment of self-care; they can be a delightful experience for children too. In this blog, we'll also show you how to use our Lily and Fox pedicures for your little ones! 
In general, pedicure wraps should be a perfect fit for your kid's nails, as they're relatively smaller in size compared to our manicure sets. However, if you find that the strips still need a little adjustment, then here's how you can come up with the perfect solution!
Place a piece of tape on your child's nail. We recommend using magic tape or masking tape, but you can use any kind.
Trace the exact shape of their nail with a pen.

Remove the tape and place it on the back of the wrap.

Cut the nail wraps following the trace that was done earlier. Try to cut around the center of the design as much as possible.
We generally recommend using solid colors or repetitive designs so you don't lose too much of the design when trimming them.
Also - our wraps are completely safe for use on nails and are made with non-toxic materials. If you're thinking about using them on your child's nails, remember - kids love to explore the world with their mouths! While using our wraps, we advise being extra cautious and keeping an eye on them.
PEDIS FOR WIDE AND PETITE NAILS
Having trouble finding manicure wraps that fit your nails perfectly? Do you need help with the nail strips being too small or too wide for your nails? No need to worry! We've got just the solution for you! Our Perfect Pedicures! sets are versatile enough to be worn as manicures too! With 26 or 28 strips per pack, these sets offer a wider variety of sizing options. Just like our manicure sets, we love how convenient and easy they are to apply! 
And there you have it! If you're looking to elevate your pedicure experience, remember to check out our exclusive pedicure collection. With a wide range of stunning designs, we've curated the perfect selection of pedicure wraps to liven your feet and add color and glam to your toenails! No matter what your mood, style, or occasion is, I know you'll find something that fits.
If you feel like sporting matchy manis and pedis, we also got you covered! Our pedicure sets usually come with matching mani sets. Feel free to check our selection of Mani-Pedi combos on our site. 
Remember, your feet deserve a little extra love and attention. So what are you waiting for? Treat yourself to the finest pedicure essentials and step into a world of relaxation and rejuvenation.
We hope you had fun and got a lot of takeaways from this blog! To summarize it all, we want everyone to know that our feet deserve the same attention we're giving our hands. There is no difference between them, and they're equally important! It is essential to maintain good foot hygiene as part of your overall healthcare routine.  Remember that beautiful and well-maintained toes not only add to one's appeal but also boosts your confidence and make you feel great!
We look forward to continuing this journey together as we strive to keep your feet happy, healthy, and beautiful.
#LoveYourFeet #HappyFeet #LilyAndFox #LilyAndFoxPedi
---