Keeping Your Nail Wraps Fresh and Fabulous!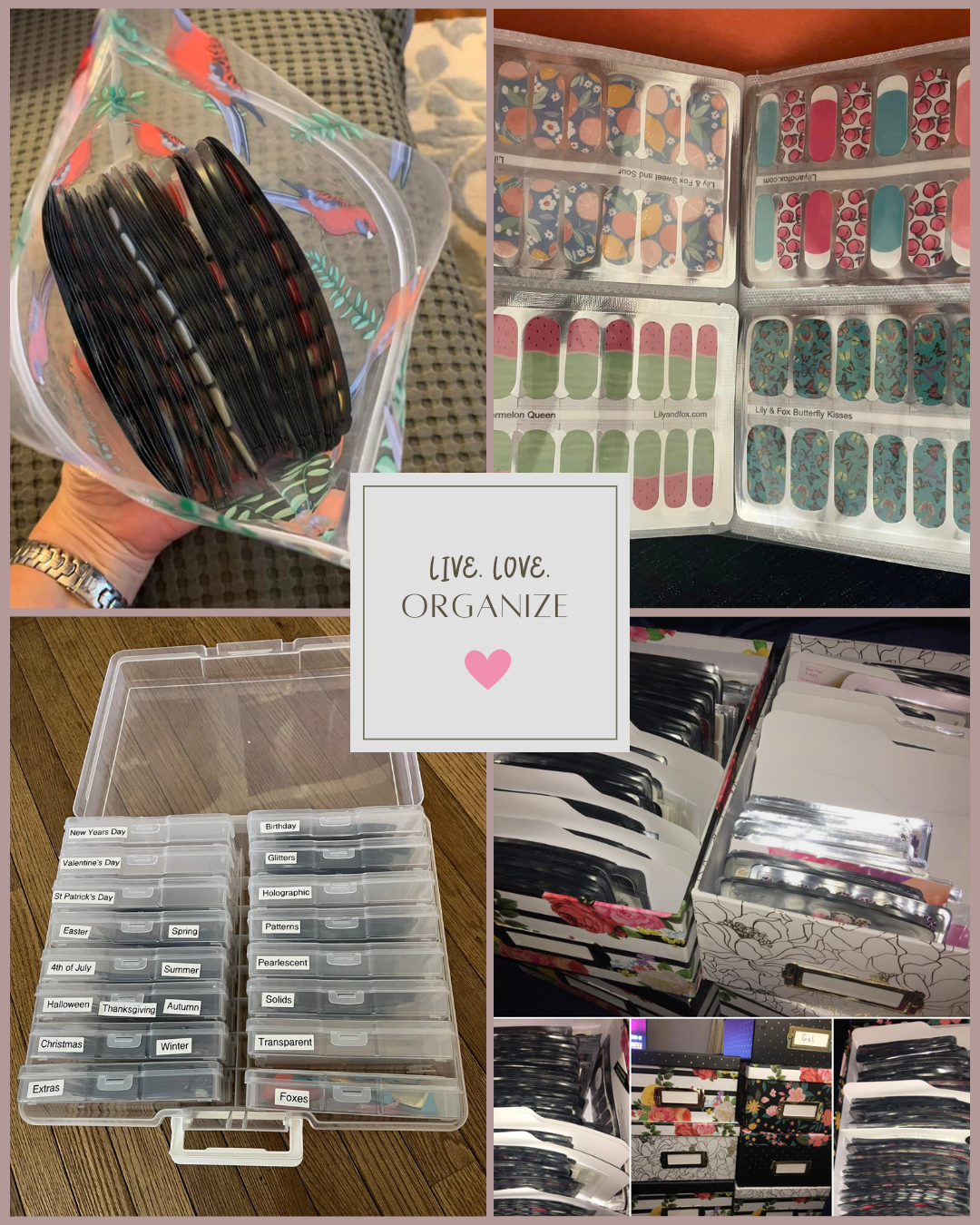 Welcome, fellow nail enthusiasts! Today, we delve into the realm of nail wrap storage, a crucial aspect of maintaining the longevity and vibrancy of your beautiful nail wraps. Whether you're a seasoned nail wrap enthusiast or just starting your collection, understanding how il wraps properly is essential for preserving their quality and ensuring a flawless application every time. Join us as we uncover the secrets to keeping your nail wraps fresh, fabulous, and ready to make a statement!
The Importance of Proper Nail Wrap Storage:
Before we dive into the specifics, let's explore why proper storage is so vital for your nail wraps. Nail wraps are designed to adhere to your natural nails using heat or adhesive, and they come in a variety of stunning designs and patterns. However, exposure to unfavorable conditions such as heat, humidity, and light can affect their adhesive properties and compromise their overall quality.
Unopened sets can last up to a few months, but it really depends on the storage conditions. As long as they are stored in a reasonably cool, dark, dry place – our wraps should be fine. 
By following these storage tips, you can extend the lifespan of your nail wraps, ensuring they're always in perfect condition.
To begin, let's gather the recommended tools and materials to keep your nail wraps organized and protected:
Sealable Plastic Bags: Invest in small, sealable plastic bags to store your individual nail wrap sets. This will protect them from dust, moisture, and potential damage. Like the ones

here
Photo Credit: Anonymous
Photo Credit: Alice D
Photo albums: Can also work as a great wrap storage solution. It would be easier to view the wraps and flip through the pages.

4x6 Photo Albums are usually used to store wraps

like the ones 

here

: 
Ideal Storage Conditions: Now that you have your storage essentials ready, let's explore the optimal conditions for storing your nail wraps:
 Cool and Dry: Nail wraps thrive in a cool and dry environment. Avoid storing them in areas prone to humidity, such as bathrooms, as excess moisture can compromise their adhesive.

Dark and UV-Free: Sunlight and UV rays can cause discoloration and fading of nail wraps. Store them in a dark, UV-free space, such as a drawer or cabinet.

Temperature Considerations: Extreme temperatures can affect the adhesive properties of nail wraps. Keep them away from direct heat sources, such as radiators or heaters.
Organizing and Labelling: To keep your nail wraps easily accessible and maintain a sense of order, consider the following tips:
Categorize by Design or Color: Organize your nail wraps by design or color to quickly find the perfect set for any occasion.

Labelling: If you have an extensive collection, labeling the storage containers or compartments can help you locate specific nail wrap sets efficiently.
Kala MC has an amazing way of organizing her lovely wraps 😍 
Congratulations, nail wrap enthusiasts! You are now equipped with the knowledge to store your precious nail wraps properly. Remember, maintaining the quality of your nail wraps not only ensures a flawless application but also allows you to enjoy their stunning designs for months to come. By following these storage tips and adopting a systematic approach, you'll have a collection that's fresh, fabulous, and always ready to adorn your nails with style and grace. Stay glamorous!
---