Fall Into Style: Exploring the Charm of Autumn-Themed Nail Wraps – How to Embrace the Season on Your Fingertips?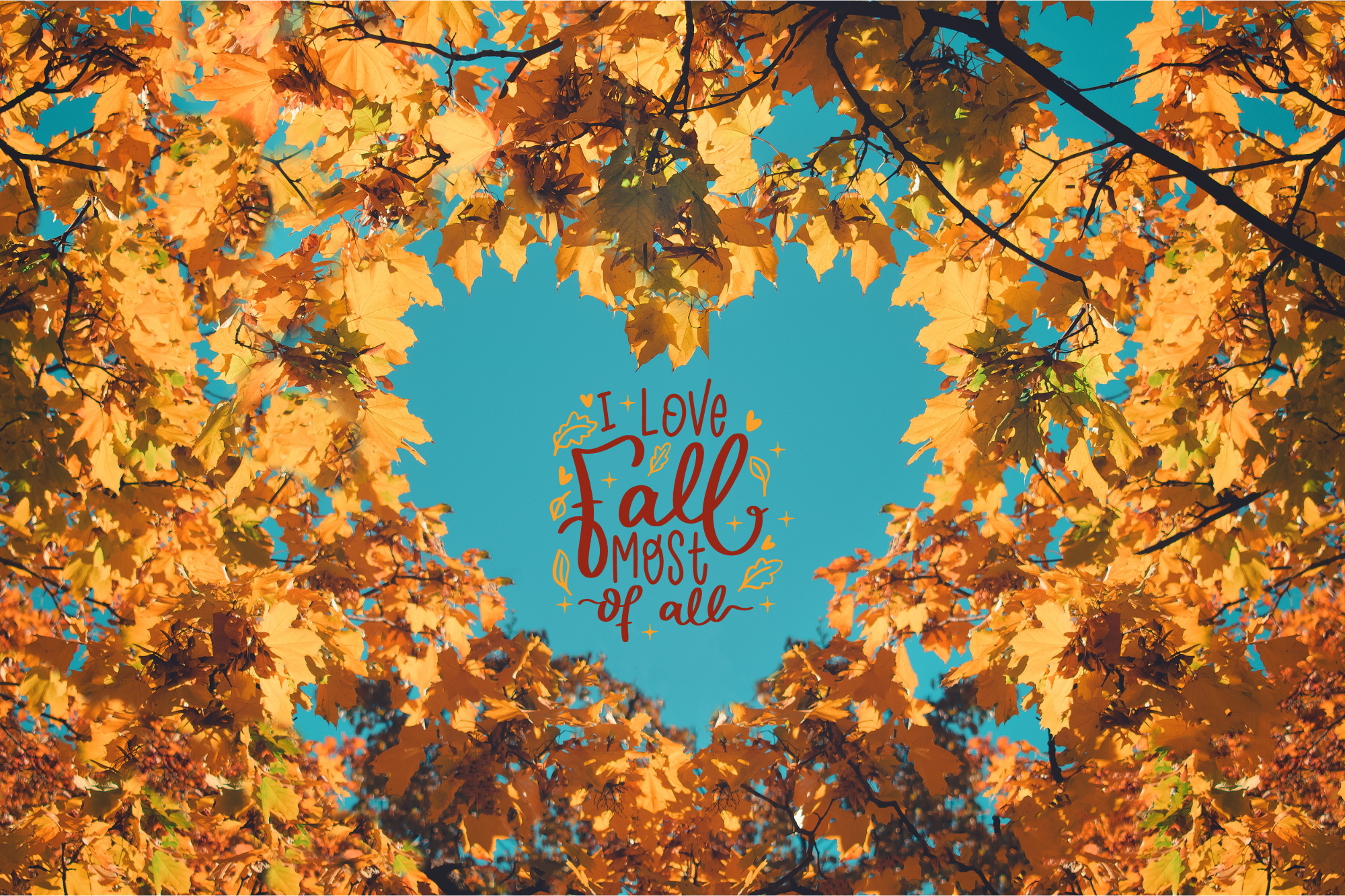 As the leaves begin their graceful descent and the air carries a crisper edge, it's undeniable – fall is upon us. With the changing of seasons comes the perfect opportunity to infuse a touch of autumn's enchantment into every aspect of our lives, including our style. 
In this blog, we're diving into the captivating world of fall, along with some family traditions and celebrations from around the world during this fuzzy season! Of course, let's not forget autumn-themed nail wraps! From the rich hues that mirror falling leaves to the cozy vibes that resonate with the season, these nail wrap designs offer a unique canvas for embracing the essence of fall on your fingertips.
First, let's delve into some quick info about our fave season, the scenery and some of the most cherished fall traditions that have been passed down through generations, fostering a sense of togetherness and appreciation for the beauty of change. Let's explore some heartwarming fall traditions from around the world that are perfect for families.
Embracing the Beauty of Fall: The Scenery, The Traditions, The Celebration
As the sweltering heat of summer gives way to the crisp and cool breeze of autumn, nature dons its vibrant cloak of reds, oranges, and yellows. Fall, a season of transformation and reflection, holds a special place in the hearts of many. Often referred to as autumn, this magical time of year marks the transition from the heat of summer to the cold of winter. The fall season is a true masterpiece of nature, captivating our senses and inspiring a sense of wonder. Let's explore the captivating essence of fall, from its mesmerizing foliage to its unique characteristics and the emotions it evokes. The start of the fall season varies depending on the hemisphere you're in. In the Northern Hemisphere, which includes regions like Europe, North America, and Asia, the astronomical start of fall is the autumnal equinox, which occurs around September 22nd to 23rd. During this time, day and night are roughly equal in length, and this marks the official beginning of fall.
In the Southern Hemisphere, which includes regions like Australia and South America, while not called "fall," the counterpart to the autumnal equinox in the Southern Hemisphere is the vernal equinox, which occurs around September 22nd to 23rd, too. This marks the beginning of spring in these regions.
Fun fact: It's important to note that the exact dates might vary slightly from year to year due to the Earth's orbit and the way leap years are accounted for in the calendar.
Starting with a canvas of color, one of the most iconic aspects of fall is the breathtaking transformation of foliage. Trees, once adorned in lush green, undergo a stunning metamorphosis as their leaves turn into a brilliant palette of reds, oranges, and yellows. This process, triggered by the decreasing daylight and cooler temperatures, creates a picturesque landscape that seems almost magical.
We can't forget about the harvest's bounty, as fall is a time of abundance and harvest. Fields and orchards bear the fruits of a year's labor, presenting us with a cornucopia of apples, pumpkins, squashes, and more. The sight of farmers' markets brimming with freshly harvested produce highlights the beauty of nature's cycles and the rewards of hard work.
The arrival of fall is accompanied by a change in the air—cleaner, crisper, and carrying a hint of wood smoke. This invigorating atmosphere invites us to bundle up in warm sweaters, scarves, and boots, transforming the simple act of going outside into a sensory experience. Cozying up indoors becomes even more inviting as we relish in hot beverages, blankets, and the crackling sound of a fireplace.
As nature sheds its leaves and prepares for the winter ahead, it prompts us to reflect on our own lives. The calming ambiance of fall encourages us to slow down, find moments of solitude, and connect with the changing world around us. A true season of nature's retreat and introspection. 
Fall Sceneries from Around the World
Photo by: Fernanda Publio on Burst
We probably love fall most of all, as it's a season known for its beautiful and vibrant scenery as leaves change colors and temperatures start to cool down. For our travel buddies, it's a sight to behold and a reason for adventure! Here's a glimpse of fall landscapes from various regions around the world:
Paris, France
Paris in the fall offers a romantic and charming atmosphere. The city's iconic landmarks, such as the Eiffel Tower, Champs-Élysées, and the Seine River, are surrounded by trees adorned with shades of golden, orange, and red leaves. Parks like Jardin des Tuileries and Parc des Buttes-Chaumont provide picturesque spots for leisurely walks. If you plan to visit, pack a bag between August to November and catch the perfect fall transition!
United States
Image on Freepik
The fall season is celebrated across various states in the USA, and one of the most famous fall destinations is New England. States like Vermont, Massachusetts, and Maine are renowned for their stunning foliage displays, with maple trees transforming into brilliant hues. National parks like Acadia in Maine and the Great Smoky Mountains on the border of North Carolina and Tennessee also offer breathtaking vistas.
Whether it's an Indian summer in Colorado's Fall, a dreamy fall foliage in Napa Valley, or the six million acres of fall haven in Denali National Park and Preserve in Alaska, there's a myriad of fiery red, orange, and yellow this time of year. 
Canada
Canada is another popular destination for witnessing vibrant fall foliage. The country's vast landscapes, including places like the Algonquin Provincial Park in Ontario and the Laurentian Mountains in Quebec, showcase a riot of colors as the leaves change. The Rockies in Alberta and British Columbia offer a unique blend of mountain scenery and fall colors. Best to visit in mid-September, and for an immersive experience, stay in the Hobbit House and bask in the dotting vibrant red, yellow, and warm fall hues.
Asia
In Asia, countries like Japan and South Korea boast breathtaking fall landscapes. Japan's autumn is famous for its "koyo" season, with iconic sites like Kyoto's temples and gardens framed by colorful maple leaves. In South Korea, Gyeongju's historic sites and Seoul's parks, like Namsan Park, become stunning backdrops for fall foliage. Pack your coats for mid-October and mid-November to experience an array of orange, red, yellow, and pink autumn leaves!
Australia
While Australia doesn't experience the same kind of fall foliage as northern hemisphere regions due to its unique flora, places like the Dandenong Ranges near Melbourne and the Blue Mountains near Sydney offer glimpses of autumn colors through exotic trees like deciduous oaks and maples. Unlike in other countries, visit Australia between March to May and experience fall down under! 
Each region offers a distinct and mesmerizing fall experience, showcasing nature's artistry and creating unforgettable memories for those who explore them during this magical season.
Fall Traditions for Families
As the sweltering heat of summer gives way to the crisp and cool breeze of autumn, nature dons its vibrant cloak of reds, oranges, and yellows. Fall, a season of transformation and reflection, holds a special place in the hearts of many. 
Imagine cozy gatherings around the kitchen table, laughter echoing through the air, and cherished moments being shared. Beyond its stunning visual appeal, fall also brings with it a treasure trove of time-honored traditions that allow us to connect with nature and create lasting memories. 
Apple Picking Adventures
Bubatz Bear GIF from Tenor GIFs, Apple Basket GIF fromTenor GIFs, This Is Us Rebecca Pearson GIF from Tenor GIFs
One of the quintessential fall activities is venturing out to apple orchards with family and friends to partake in the age-old tradition of apple picking. Surrounded by the rustling leaves and the sweet scent of ripe fruit, people of all ages reach for the branches, plucking apples that will soon be turned into delectable pies, crisps, and cider. This tradition not only offers a delightful sensory experience but also reconnects us with the land and the importance of harvest.
Harvest Festivals
Fall is the season of plenty, when farmers reap the rewards of their hard work throughout the year. Harvest festivals celebrate this abundance, providing a platform for communities to come together in joyous festivities. From pumpkin carving contests to corn mazes and hayrides, these gatherings honor the earth's bounties while fostering a sense of unity and gratitude.
 Leaf Peeping Excursions

7 Leaf Piles GIF from Tenor GIFs
Leaf peeping, embarking on nature hikes, or drives to witness this natural spectacle is a cherished fall tradition. The breathtaking transformation of leaves from lush green to vibrant reds, oranges, and yellows is a phenomenon that captivates the senses. It encourages us to slow down, immerse ourselves in nature's beauty, and find solace in the simplicity of the changing seasons. What's also fun about foliage? Leaf piles and jumping on them! You can hear that crunch and relief! 
Cozy Bonfires and S'mores

Sml Roasting Marshmallows GIF from Tenor GIFs
Roasting marshmallows and crafting gooey s'mores invites storytelling, laughter, and a sense of warmth that mirrors the season's colors. As the temperatures drop and the nights grow longer, there's no better way to enjoy the fall evenings than by gathering around a crackling bonfire. What a fun activity for family and friends! Why not add in a campfire song and ghost stories?
Celebrating Halloween
Trick or Treat! Halloween, a holiday that has its roots in ancient Celtic traditions, has become synonymous with fall. From selecting costumes to carving jack-o'-lanterns, Halloween encourages creativity and playfulness. Trick-or-treating through neighborhoods adorned with spooky decorations not only creates cherished childhood memories but also fosters a sense of community.

So get your freak on and enjoy the festivities with friends, family, the community, and the rustic fall season this. 
Halloween. Go to a carnival, go tractor racing, visit a haunted house, harvest festival and have a feast!
Warm Comfort Foods
As the temperature drops, our cravings shift from light salads to hearty comfort foods and guilt-free cravings. Gathering around the table to share these comforting dishes with loved ones strengthens family ties and creates a sense of belonging. Fall is the season of indulging in pumpkin-spiced treats, hearty soups, and oven-baked pies.
Also a time of rich cultural traditions that span the globe. From Asia to Europe, Africa to the Americas, communities celebrate the transition from summer to winter in their unique ways. In this article, we will embark on a journey to explore the diverse fall traditions from various corners of the world, highlighting the beauty of cultural heritage and the shared human connection to nature's rhythms.
Fall Festivals From Around the World
The enchanting season of fall is not only a time of changing leaves and cooler weather but also a time of rich cultural traditions that span the globe. Fall is interwoven with a tapestry of cultural celebrations that vary across the globe. 

From Halloween in the Western world to Diwali in India and the Mid-Autumn Festival in East Asia, these traditions highlight the significance of fall as a time of coming together, honoring traditions, and celebrating life's cyclical nature.
Japanese Momijigari
Take a virtual stroll through Japanese maple groves, where families enjoy picnics under vibrant maple trees during the magical "momijigari" season.
German Oktoberfest

Image by Johannes Simon/Getty Images
Feel the festive vibes as Germany's Oktoberfest brings families together for joyful celebrations filled with music, dance, and delicious food.
Indian Diwali Festival
Image Rahul Pandit on Burst

Immerse yourself in the vibrant lights and sweets of Diwali, a festival of togetherness and unity celebrated with loved ones.
Chinese Mid-Autumn Festival
Picture moonlit gardens where families gather to appreciate the full moon's beauty, savor mooncakes, and create lasting memories.
Fall-Themed Nails Here We Go!
We'll unravel the beauty, creativity, and step-by-step guidance to make your nails a delightful expression of this magical time of year. Get ready to fall into style and discover how to bring the charm of autumn to your nails in the most stylish way!
Have a fall-inspired color palette as you imagine your nails adorned with the rich and cozy shades of fall – deep burgundies, rustic oranges, earthy browns, warm yellows, and so on!
Here are some classic autumn colors that would make great choices for fall-themed nail wraps:
Deep Burgundy
Our Deep Burgundy shade exudes the essence of autumn with its rich and dark red hue, reminiscent of leaves gracefully falling from trees. This color encapsulates the season's romantic and nostalgic vibes, making it a perfect choice for a cozy and stylish look.
Marvellous Merlot and Eve's Temptation


Photo Credit: Linda from Facebook
Burnt Orange 

Infuse your nails with the fiery spirit of fall using our Burnt Orange shade. This deep and intense orange captures the captivating colors of autumn foliage, creating a bold and captivating statement. 
Autumn Leaves and That Autumn Feeling
Olive Green
Reflect the changing hues of nature during autumn with our Olive Green shade. This muted, versatile green symbolizes growth and transformation, mirroring the transition of leaves from vibrant green to earthy tones. Elevate your nails with a touch of nature's beauty using this soothing and sophisticated shade.
Nature's Confetti
and Reporting For Duty
Chocolate Brown
Wrap your nails in the comforting embrace of autumn using our Chocolate Brown shade. Like a cup of hot cocoa on a crisp day, this color exudes warmth and coziness. Its deep and comforting brown hue adds a touch of elegance to your nails, making it a timeless choice for the season.

Hot Chocolate and Nudey Bum

Photo Credit: Heather from Facebook
Plum Purple
Elevate your autumn look with a touch of luxury using our Plum Purple shade. This deep and opulent purple mirrors the richness of fall, reminiscent of ripe fruits and velvety blooms. Whether for a special event or everyday elegance, this color adds a regal and enchanting vibe to your nails.
Where's My Wine and Plums Up
Leaf Transformation
Experience the true warmth and nostalgia of autumn with our rust-red to-yellow mellow. This reddish-brown color embodies the earthy tones of the season, creating a sense of familiarity and comfort. Embrace the cozy and inviting fall atmosphere with this evocative and charming nail color. Let your nails sizzle with the warmth of fall – Flame Boyant style until it's all subdued like Autumn Nights! 🔥🍁

Flame-boyant and Autumn Nights
It's Fall Y'all and I Love Fall Most of All

Photo Credit: Kristin from Facebook
Leaf and Nature Motifs
Add a touch of nature's beauty to your nails with delicate leaves and nature-inspired motifs, capturing the essence of falling leaves and the great outdoors. Allow your nails to become a canvas for fall's beauty.
Unbe-leaf-able

Fall Is In The Air and Fall For It
Photo Credit: JannaLee from Facebook
Pumpkin Spice and Harvest Vibes
Bring the warmth of pumpkin spice to your fingertips with nail wraps featuring charming pumpkin and harvest-themed designs.
Leaf Me Be and Nut-thing Compares To You
Sweater Weather Nails 
Get ready to cozy up with sweater-inspired nail wraps, complete with cable knit patterns and the snug feeling of your favorite fall pullover.

Argyle Style and Home For My Heart
Gradient and Ombre Effects
Mimic the breathtaking shift of autumn hues with gradient and ombre nail effects that will leave your nails looking like a sunset over a golden landscape.
Point Blank
and
Sweet Dreams
Caramel Apple
Metallic and Accent Nails
Add a touch of glamour to your autumn-themed nail wraps with dazzling metallic accents. These accents will beautifully complement the fall palette and bring a luxurious flair to your nails.
Sparkling Cranberry and Fall For Me
Fall's Beauty and
Fine Like Chocolate

Devilish, Darling! and Delightful and Delicious
Photo Credit: Lisa from Facebook
Glitter
Elevate your nail art to a whole new level of sparkle and magic with glitter. Capture the enchanting beauty of falling leaves and the festive spirit of autumn celebrations right on your fingertips.
Cherry Kisses
and
Bronze Beauty
Minimalist Fall Designs
If less is more for you, embrace the minimalist approach with simple, elegant fall designs. A single acorn or a delicate leaf can speak volumes about your love for the season, even in the most subtle way.
Silent Autumn
and Sweater Weather
Leaf It to Me
and
Be-leaf In Me

Flame Trees and Be-leaf It Or Not

Photo Credit: Devan from Facebook
A Touch of Foxy for Fall

Fall's not complete without a touch of our very own cute 🦊! Here are two beloved favorites that are making a comeback this fall! 
A Little Foxy and Feeling Foxy
Nail Care Tips for Autumn
Let's ensure your nail wraps look as stunning as the fall scenery outside with these quick and helpful tips:
Base and Top Coat: Begin with a clear base coat to protect your natural nails and finish with a top coat to seal in the beauty and prevent chips.
Healthy Nails, Happy Wraps: Keep your cuticles moisturized and avoid exposing your nails to excess moisture for long-lasting nail wraps.
Gloves for Care: When handling cleaning agents or venturing outdoors, slip on gloves to protect your nail art and maintain its charm.
Image by lookstudio on Freepik
Expressing Personal Style
Get ready to turn your nails into a vibrant expression of YOU with our Fall and Autumn-Themed Nail Wraps! 🍁 Let's dive into the fun and fabulous ways you can showcase your personal style this season. 🎃🍂
Mix and Match Magic: Grab a bunch of our nail wrap designs and create a masterpiece by mixing and matching! Pair playful plaid with whimsical leaves, or add a touch of sparkle to your fall foliage. It's like curating your own mini fashion show on your fingertips!
Theme it Up: Love a particular fall theme? Whether it's woodland creatures, pumpkin patches, or spooky vibes, choose nail wraps that tell your favorite autumn story. Your nails will be the talk of the town and your style will shine through.
Accessorize Your Outfits: Treat your nails like the coolest accessory in your wardrobe! Coordinate your nail wraps with your outfits – match the colors, patterns, or even create contrasts that make your nails pop against your fall fashion.
Accent Nails for the Win: Feeling a bit more low-key? Choose one or two nails as accent nails and go all out with intricate designs. It's a subtle yet stylish way to let your personality shine through.
Play with Colors: Fall isn't just about orange and brown. Experiment with a variety of fall hues – deep burgundy, forest green, rich gold – and let your nails flaunt a rainbow of autumn shades that speak to your unique style.
Texture Twist: Combine different finishes for a textured look that's all you. Matte, glossy, and even metallic nail wraps can be layered to create an eye-catching visual and tactile experience.
Dare to Doodle: Feeling artsy? Grab a fine-tip nail art pen and add your own doodles or details to the nail wraps. Personalizing your wraps with tiny hearts, stars, or initials is a sweet touch that adds a dash of your personality.
Embrace Minimalism: Less is more, right? Opt for a minimalist approach with simple, elegant fall-themed nail wraps. A delicate leaf design or a single acorn can be just as impactful in showcasing your personal taste.
Remember, there's no right or wrong way to express your personal style with our Fall and Autumn-Themed Nail Wraps. Every brushstroke, every choice is a reflection of YOU. So go ahead, get creative, have fun, and let your nails tell the world the incredible story of your one-of-a-kind style journey! 🍁🍂💅
As we wrap up our delightful chat, remember that autumn-themed nail wraps are more than just a trend – they're a way to carry the magic of fall with you everywhere you go. From embracing global fall traditions to showcasing your personal style through nail art, let your fingertips become a canvas of warmth, beauty, and creativity. So, get ready to embrace the #seasononyourfingertips, #lovefallmostofall,  and let your fall spirit shine brightly!
---